Monthly payments are available. See below.
Leading A Better Place To Work
With Author, Storyteller, Speaker and Leadership Consultant Deborah Connors
Welcome to the Leading A Better Place To Work course and community!
You are in the BEST PLACE if you are a leader or business owner who wants to lead a high-performing team without overwhelm and burnout.
Over the next SIX MONTHS, you can adopt appreciative leadership skills, learn how to create positive and resilient teams, have more meaningful, creative meetings, learn to use positive organizing principles and see your workplace culture flourish!
When you enroll, you'll get immediate access to the entire course on Thinkific and into the course community on LinkedIn. The course includes 10 downloadable workbooks. It is based on my book, A Better Place To Work – Daily Practices That Transform Culture, which is sold separately in hard copy or e-book. See the description tab below to buy a hard copy or e-book to go along with your course.
Testimonials
Here's What Leaders Are Saying
"Thank you! This course was one of the most useful leadership-focused courses I have taken! It has transformed my daily practices both personally and professionally."
– Jen Phillips-Senior Practice Specialist, McMan Youth, Family and Community Services Association.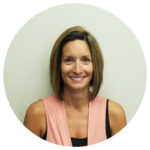 "This course is full of practices for creating the culture and atmosphere that supports employee energy, focus, and well-being. And when employees are energized, focused, and well, they're able to perform at their best level."
– Kathy Wright, Senior Attendance Support & Wellness Specialist, BC PublicSchool Employers' Association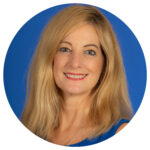 "This course is compelling and impactful! The activities are meaningful and build upon one another. I can see clearly how the practices contribute to a positive work experience and outcomes."
– Linda Lewis-Daly, Workplace Health & Wellness Specialist
Your course access includes
10 modules of workbooks, exercises, and templates
10 hours of video lessons walking you through each topic
Participation in facilitated live group sessions
24/7 access to the course community
Starts NOW!
Privacy
We will not share or trade online information that you provide us (including your email address).
Security
All personal information you submit is encrypted and secure.
Upon purchasing this course, an account will be automatically created for you on my learning site on the Thinkific platform using the following information:
Email address
Name
Company
You will get a notice from them to set up your password.
See you in class!