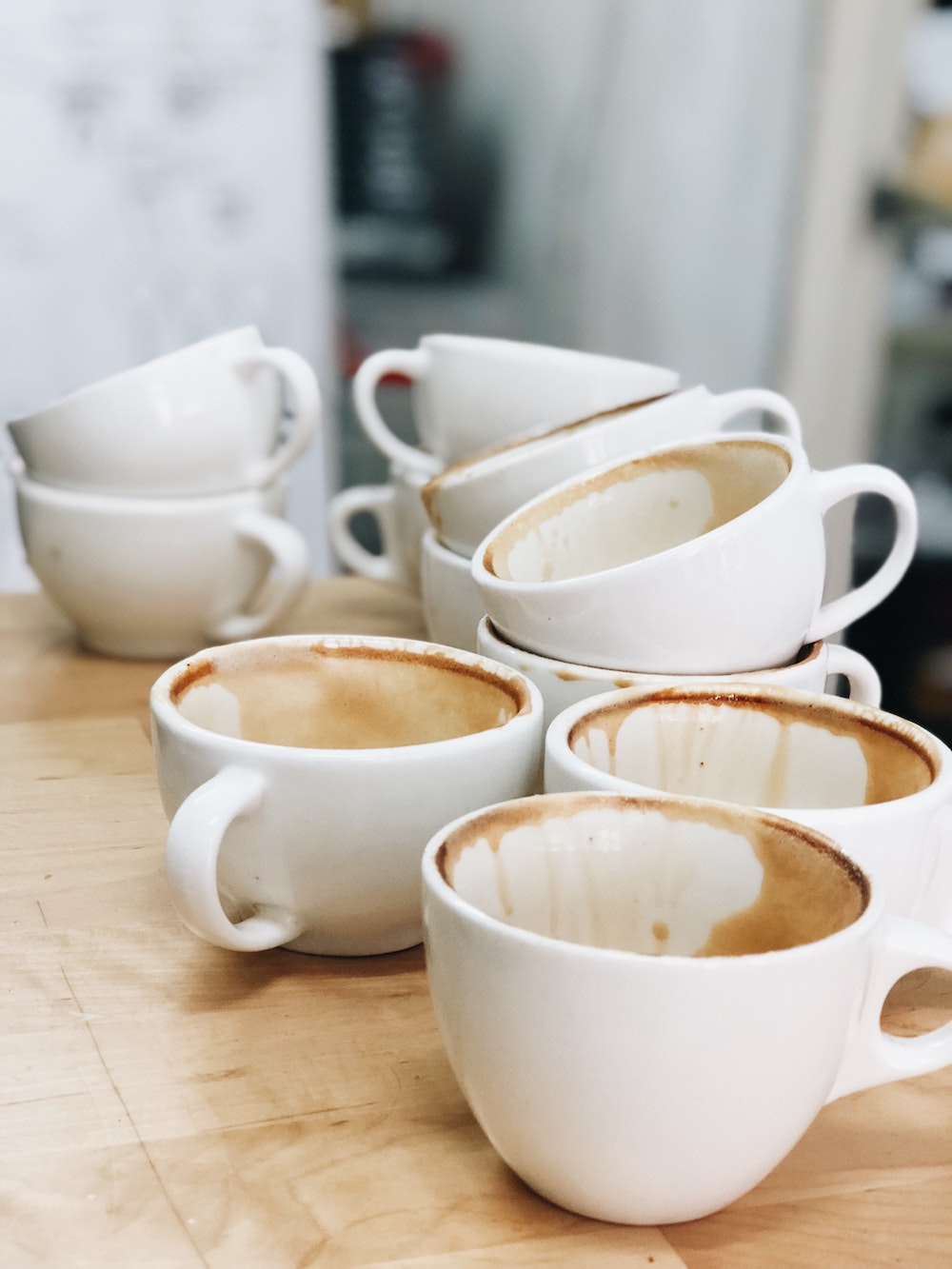 12 Nov

You Can't Pour From An Empty Cup: How To Keep Inspiring Psychological Well-Being At Work

Organizations around the world are observing workforces that are becoming increasingly burnt out, well into the second year of the pandemic. The acknowledgment and support of psychological health in the workplace remains as pressing as ever. What exactly is psychological well-being, and how do we make sure it is supported in our workplaces as the pandemic continues?

Here's some information for leaders looking to create healthier workplaces.
How Are You? And, How Are You At Work?
Any one of us can probably articulate how our experience with the pandemic has fundamentally shifted certain elements of our lives. Last year, I remember reading a lot about decision fatigue… the constant bombardment of making decisions (Is this safe? Should I risk it? Can I lead that workshop?) all at a time when we were still waiting on a vaccine. My work transformed significantly, and I felt the weight of that daily decision-making greatly.
All around the world lives shifted, and uncertainty settled down for the long run. Jobs were lost, businesses closed, we stayed home. Many had to balance both work and homeschooling or childcare. Many of us care for aging parents that we now had to be cautious to see. The stress was sudden and complex–and now is simply compounded by time–because the pandemic continues.
Not surprisingly, we started to see mental health in the workplace receiving a lot of press, because life got harder, really fast. As someone who has been researching, writing, and teaching about psychological well-being in the workplace for over 30 years, seeing the emphasis land upon this incredibly crucial topic, and having discussions about what can be done in our workplaces to enhance employee happiness… well, there is always a (virtual, as of late) chair at my table for that!
Some recent studies summarize the toll of the pandemic on employees in our organizations: burnout and exhaustion is rampant, and there has been a noticeable fallout in our collective mental health.
A study out of Australia looked at over 5,600 datasets from numerous surveys around the world focusing on the effect of the pandemic on mental health. It was discovered that globally, "The pandemic led to an additional 53 million cases of major depressive disorder and 76 million cases of anxiety disorder." (Yun, 2021)
Additionally, a survey in the UK of 40,000 staff across 114 organizations, found the well-being of 41% of employees had become worse during the pandemic. Half of the employees reported bringing the stresses of their work-life home with them. Dane Krambergar, head of client services for workplace well-being at the mental health charity Mind, says, "There are quite stark statistics that suggest that burnout is a very real risk for many employees in the UK."
Just imagine how these findings play out in workplaces globally. What does it mean for employee engagement at work? For creativity and productivity? If employees are not happy, workplaces simply don't thrive. They flounder.
Make The Shift
Now is the time to truly talk about what can be done in workplaces to address this mental health crisis due to the pandemic. "This has been a marathon pandemic," says Ann Francke, Chartered Institute of Management chief executive. "We've all been stretched to the limit and had to adapt constantly–that takes a lot of mental energy."
There is so much organizations can do to fundamentally shift how psychological health is supported and experienced in the workplace. There's a myriad of tools available, including the National Standard for Psychological Health & Safety in the Workplace (the Standard) that provides guidelines and resources for employers to help them support employees' psychological health and prevent psychological harm due to workplace factors.
Often, comprehensive benefits packages extend to include a range of services, including things like free counselling to support employee's psychological well-being in times of crisis.
Earlier this fall, Amazon (whose track record as a less-than-ideal workplace is often noted), actually unveiled a new mental wellness benefit for its 950,000 employees, one that "provides employees and their family members with a certain number of free counseling sessions, crisis and suicide prevention support, and an app that includes mindfulness instruction and computerized cognitive behavioral therapy." (Ruiz, 2021)
While these mental wellness additions may or may not prove to be helpful and well-received, what is not as prevalent in our conversations around psychological health is the notion of how to build a culture that promotes positive mental wellness for everyone in the workplace, and an understanding of how greatly leaders influence this culture.
(You can read more on this topic in this blog post: Let's Make Work a Healthy Experience.)
Psychological Well-Being Extends Beyond Employee Health and Assistance
More and more organizations are implementing solutions meant to help with work-life balance: flexible working hours, lunchtime yoga, extra benefits like massage. But what about how employees feel day-to-day while at work? And how does their well-being at work extend into the rest of their lives?
When I was doing research for my Master's degree back in the '90s, I interviewed several directors from a municipal government about their views on employee health and assistance.
There was a prevailing notion that if an organization was the cause of the employee's ill-health, they should cover the assistance, but if the condition was not caused by the employer, the employer should not be required to assist.
Since then, we've come a long way in terms of psychological well-being, but in my opinion, not nearly far enough. As Dr. Martin Shain says, "What happens in the workplace doesn't stay in the workplace. It migrates out to families and communities and society at large as net social capital or net social loss."
The opposite is, of course, also true. What happens outside of the workplace travels into the workplace and impacts not only what employees can contribute but also the social well-being of your culture.
Maximizing Mental Energy
The behaviours and practices of the organizational leaders can make the difference between good and poor psychological well-being for the entire organization!
I asked Mary Ann Baynton, the Program Director for the Great-West Life Centre for Mental Health in the Workplace, what the most significant changes have been regarding psychological health in the workplace over the past decade.
What she sees now is a recognition that the measures that leaders talk about, like performance management, organizational culture, engagement, work-life balance, innovation, and creativity, are all built upon the mental health, mental well-being, and mental energy of employees.
"When we talk about workplace mental health, we are not talking about people with depression. We are talking about the mental energy of your employees to do their best work. It is a really good business tactic to maximize mental energy," says Baynton.
Leaders can choose to have a culture that is so busy and exhausting that people are constantly stressed and not able to contribute their best. Or, we can create a culture where continual renewal and resilience are possible. Finding our own way to flourish and be resilient as leaders and helping our teams and organizations find theirs is one of our most important jobs.
The downward cycle seen in many workplaces of being over-extended and exhausted decreases mental energy and changes the culture negatively. As stress levels rise, creativity and innovation drop, and as energy drops, we are more apt to misread communication from others and to respond negatively. These cycles can lead to burnout for individuals and slow death for organizations.
The Energy Project
A while back at The Better Workplace Conference, we brought in a speaker from The Energy Project. Started by CEO Tony Schwartz, the purpose of the Energy Project is to address the trend we are seeing in North America today where people work 10-12 hour days.
Schwartz reminds us that energy is a renewable resource and that there are ways to use it more efficiently. He (and others) recommend shortening our focused work time and including more frequent breaks. Then, in the work phase, just focus on work. No phone calls, social media, Facetime, or email checking (which is easier to do when the timeframe is shorter).
When in the rest phase, do things that truly allow you to rest and renew, like taking a short walk. No social media or email checking, or you defeat the purpose. Schedule in time to check emails and social media as a part of your focused work time.
The Energy Project reports that people who take frequent breaks have 28% more focus and 30% higher self-reported health and wellness. Working too much without renewal drains the cognitive resources we need to control our behaviour, desires, and emotions.
Not only are we underutilizing people (exhausted people don't perform as well) and seeing an increase in burnout, but studies show that this way of working is a detriment to our psychological well-being and productivity.
Reward Initiatives Focusing on Balance and Community
Finding ways to recognize and reward balance, fairness, and community within our organizations is another way leaders can inspire psychological well-being.
An example of an initiative focused on improving fairness is the "Are you an Ally?" campaign, introduced at Sinai Health. This initiative teaches people how to be an ally to anyone who may feel discriminated against or in a psychologically unsafe situation.
They also place high importance on balance. In an interview I did with Melissa Barton, past Director of Organizational Development & Healthy Workplace at Sinai Health, she listed the Standard as one of her most highly recommended tools. She says that they mainly use the Stress & Satisfaction Offset Scale, which is embedded in the risk assessment part of the Standard, to get conversations going about the balance between effort, reward, demand, and control in their workplace.
Leading By Example
Creating a culture of continual renewal is not the norm in our current society. It is a positively deviant choice that starts with self-transformation.
In order to build a culture that supports the psychological well-being of employees, leaders must be willing to check in with themselves and make changes.
Here are some questions to reflect on about your leadership practices and how they impact the psychological health of your workplace:
Am I walking the talk?
What are my hypocrisies as a leader when it comes to maintaining mental wellness?
Do I role model good energy management?
How is my own anxiety level? If it's high, what can I do to change this?
How does the way I assign or schedule people to projects impact the balance in their lives?
How does my language impact others' psychological health and safety?
A Zoom Tale and The Value of Empathy
In her recent article, Companies Hope New Benefits Will Solve Your Mental Health Issues. Don't Fall For It, Rebecca Ruiz gets right to the crux of the problem we face with psychological health in the workplace. Many companies are recognizing there is a wellness problem for their employees due to pandemic-related stress and burnout, and some are offering some pretty cool perks: Fridays off, a $500 "Wellbeing bonus", and access to meditation apps. These are fun, and I'm sure, very appreciated "in the moment!" But when you come back from your Friday, when you've spent your bonus money, what then? Says Ruiz, "such policy changes may lead to flattering press coverage and celebratory press releases, but they often put a temporary gloss on deeper cultural problems."
Zoom, the video conferencing company that experienced unprecedented growth during the pandemic, really took a wonderful approach to learning about what their employees actually wanted and needed from their management as work demands skyrocketed with the growth of the company, right at the start of the pandemic.
Zoom's chief people officer, Lynne Oldham, says the company's CEO, Eric Yuan, asked her a simple question: How can we help our employees? Oldham and her team started by holding focus groups and just talking to their employees. She says the conversations brought laughter and tears, but in the end, what Lynne and her team took from these discussions was "the overriding importance of empathy in communicating with and supporting employees." (Ruiz, 2021)
And, what did Zoom do as a result? They launched an internally-designed empathy training called Connecting Through Conversations, specifically to help managers listen and respond to pandemic-related concerns. Everyone was encouraged to take it! New employees were hired to alleviate the pressure of rapid growth on their current workforce. Ruiz summarizes the Zoom story well: "There's a lesson in (their) approach to well-being: Efforts to improve it must start with leadership and workplace culture, rather than tacking on new benefits that put the onus on the employees themselves." (Ruiz, 2021)
Empathy Is The Most Important Leadership Skill According To Research, and increased empathy from Leaders has been shown to increase innovation, engagement, retention, feelings of inclusivity, and management of work-life balance within the workplace.
Says sociologist Tracy Brower, "Empathy may not be a brand new skill, but it has a new level of importance and the fresh research makes it especially clear how empathy is the leadership competency to develop and demonstrate now and in the future of work." (Brower, 2021)
(Read more on this topic in this blog post: To Be a Better Leader, Shift Yourself First.)
Let's Build a Better Workplace Together
This has been a tough (almost) two years with the pandemic, and we are navigating so many new landscapes, both personally, and in our places of work. While our experiences may all be different, the importance of our mental health is undeniable.
Psychological well-being is essential for keeping your workforce willing and able to contribute their best; without it, organizations risk going in a vicious, downward spiral and burning out their best people.
Creating a culture that supports psychological well-being isn't something that happens overnight and may be difficult to implement on your own. My purpose in life is to help organizations flourish, and I have supported many individuals and teams coming back from burnout.
You've probably heard it before: You can't pour from an empty cup. The pandemic has truly drained us, but with tools, support and empathy, we will fill up again!
If you're interested, send a message, or consider ordering a copy of my book, A Better Place To Work: Daily Practices That Transform Culture.
Enjoyed this article? Here are three more to help you:
This post was written in 2017 but has been updated just for you!
Photo via Unsplash