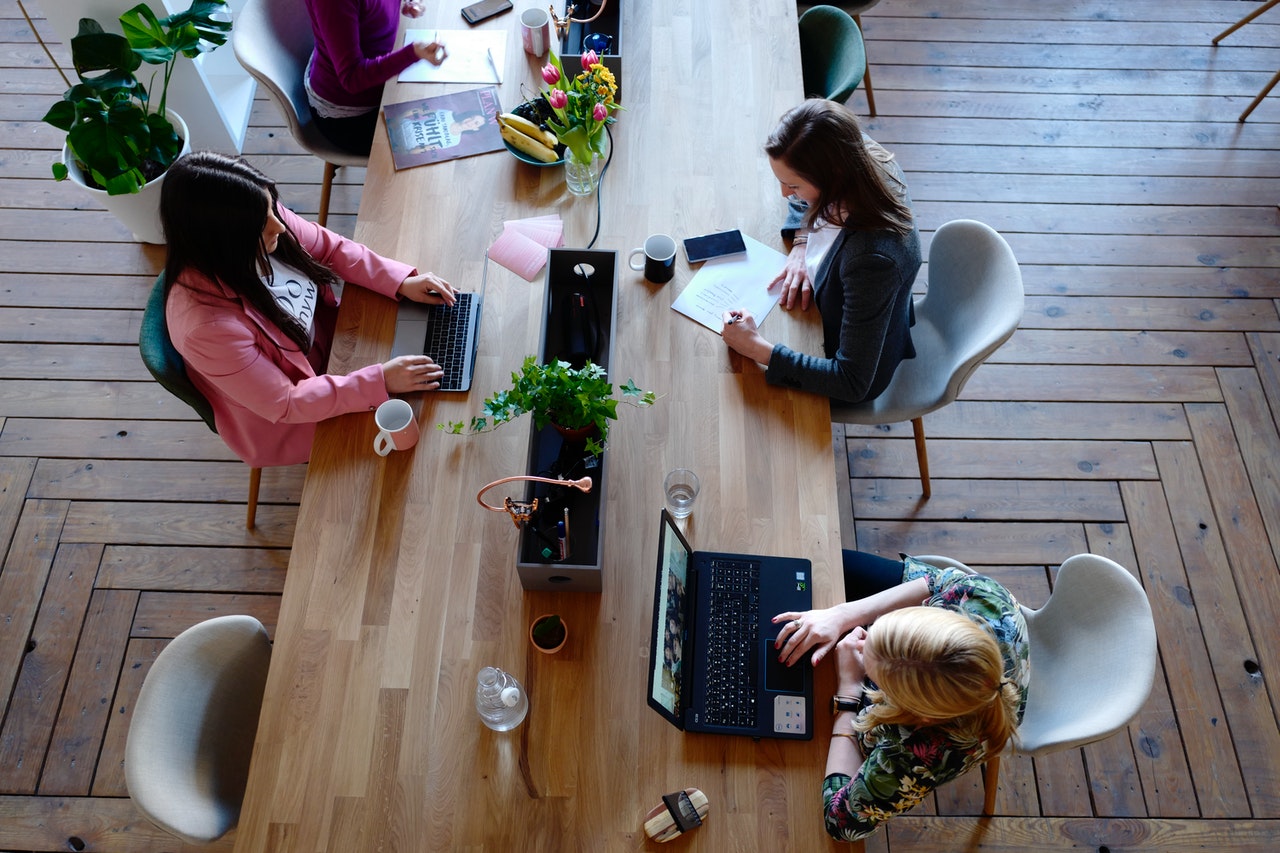 21 Apr

Transform Your Workplace to Create a Great Customer Culture

Posted at 12:39h

in

Business

,

Corporate culture

,

Culture

,

Customer Culture

,

Employee Culture

,

Leadership

,

Organizational Health

,

Transformational Leadership

,

Wellness Culture

,

Workplace Culture

,

Workplace Health

,

Workplace Wellness

Have you ever wondered whether you can improve your organization's customer culture?

I work with leaders to create more positive workplace cultures that attract and retain the right people – not just the right employees but the right customers.

Wal-Mart Chairman Sam Walton nicely sums up one of the reasons that this is so important:
"Never lose sight of your client and their significance. There is only one boss: the customer. And he can fire everybody in the company from the chairman on down, simply by spending his money somewhere else." – Sam Walton.
Creating an excellent customer culture is not just about where your clients spend their money, though. It's about making the best experience possible for them.
What would you like your customers to say about you?
When identifying what you'd like your customer culture to look like, think about the customers that you serve (or want to serve).
Whether you're a workplace of one or ten-thousand-and-one, you have a customer culture – a "way things are done at this organization" and an experience people have when working with you.
Your workplace culture shines through every time people connect with you in person or by phone, email, or social media.
Think about Starbucks. You can recognize the culture as you walk into any Starbucks by the way you are greeted, the speed you are served, the consistency in your drink, the music that is playing, and the atmosphere in the store.
If a customer likes the experience and returns time and time, they will likely have good things to tell friends and family; if they only use your service once and then move on, however, there might just be more to investigate.
Shaping Your Customer Culture Starts With Your Employees
"You can't create culture, but you can influence it." ~ Thomas Schneberger
Years ago, Hal Rosenbluth and Diane McFerrin Peters got it right as they described their company culture at Rosenbuth Travel in The Customer Comes Second: And Other Secrets of Exceptional Service.
This organization had a 7,500% growth in revenue over 15 years and started getting asked the secret of their success. The secret, according to Rosenbluth, was their belief that companies must put their people – not their customers – first.
Their customers were still priority number one, but the company understood that if employees did not know how it felt to be treated well, how could they turn around and treat customers that way?
Over a decade later, Baptist Healthcare told a similar story in The Baptist Health Care Journey to Excellence: Creating a Culture that WOWs! By working with their employees to determine just what they wanted their culture to be, they experienced a transformational change that not only cut their staff turnover in half but increased their customer (patient) satisfaction from the 18th percentile to the 99th percentile!
This put Baptist Health Care in the top 20 of America's Top 100 Places to Work (according to Fortune magazine) for 13 consecutive years.
Too often, in an attempt to create a healthier, more positive workplace, companies take a program approach. Building this great customer experience starts with how employees are treated. But let's be clear: shaping your customer culture is about so much more than, for instance, implementing an employee wellness program.
But as countless reports on the lack of return-on-investment of this approach show, creating real wellness in your organization requires shifting and shaping culture.
A customer culture will develop no matter what you do (or don't do), but there is a cost to doing nothing. So, what can you do to impact the culture positively so that work is a healthy life experience for your employees and that this, in turn, creates an excellent experience for your customers?
Transform Your Workplace by Asking the Right Questions
Transformational questions can get people engaged in a new vision. Baptist Health Care used the simple question "What do we want our culture to be?" to move toward their unique vision.
Every challenge needs its own question, but other questions that have transformed people's thinking include:
Who are we when we're at our best?
What does the world need from our organization now?
How can we make a difference?
What kind of experience do we want to create for our customers?
When challenges arise, what can be learned from these, and how can the "learnings" be applied to the way you do business?
Use these types of questions always to investigate where you're at, whether you're going through big challenges or big wins.
Organizational Transformation Starts from Within
The key to any organizational transformation starts with shifting yourself first. Once you understand how to investigate your own behavior and grow into your potential, the positive changes will shine through on your team.
What is the change that needs to occur in your organization or team to create a great customer culture, and what can you change personally to move in that direction?
I love working with leaders to help organizations flourish. Get started by ordering your copy of A Better Place To Work: Daily Practices That Transform Culture or booking a consultation.
Enjoyed this article? Here are three more to help you:
9 Ideas That Will Help You Create A Better Workplace Now
10 Powerful Questions To Focus Your Bold New Vision
Can You Get Good At Giving Constructive Feedback?